Welcome
At the Environmental Law Centre we envision an Alberta where the environment is a priority.
We work to ensure that Alberta's laws, policies and legal processes sustain a healthy environment for future generations.
We drive towards an Alberta that has strong and effective environmental laws, policies and legal processes where Albertans are actively and meaningfully engaged in decisions and processes that affect the environment. 
How do we do it? Read more about the ELC in our About Us section.
We moved our office on March 1, 2016.  Our new office address is 410, 10115-100A Street, Edmonton, AB  T5J 2W2.  All other contact information (email, telephone and fax) remain unchanged.
The new ELC website is currently in the process of being built.  Stay tuned!
Video created by Garrett Eschak, November 2012.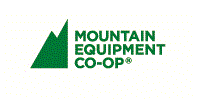 The Environmental Law Centre would like to thank Mountain Equipment Co-op and the Alberta Government's Community Spirit Program for their generous contributions to our 2013 website redesign.